Relaxing in Chiang Mai - Chiang Rai 3d /2n
Chiang Mai and Chiang Rai
---
This full three-day tour takes you from Chiang Mai to Chiang Rai through beautiful scenery. You will discover the dam lake of Mae Ngat, you will meet Thai people from the mountains: Akhas and Lahus who have preserved their cultures. You will observe the elephants of the sanctuary "Elephant Valley". You will be amazed by the famous and incredible White Temple ...
Chiang Mai
A day about culture, stroll and adventure
Meals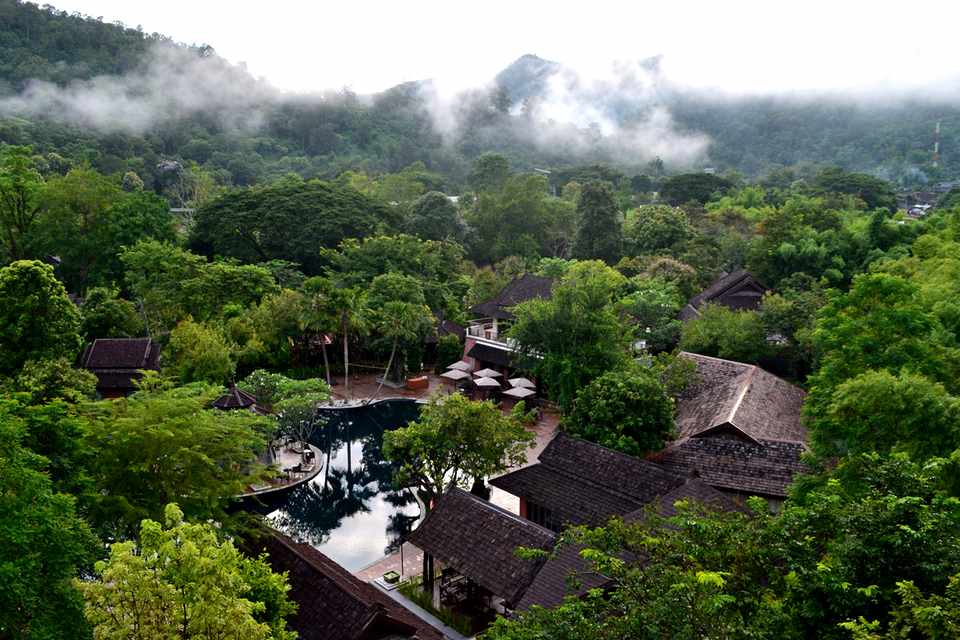 Departure from your hotel in Chiang Mai at 8 am.
A winding road crosses the mountain to reach Wat Phrathat Doi Suthep (วัดพระธาตุธาตสุเทพเทพ), the most famous temple of Chiang Mai. It is often referred to as Doi Suthep although Suthep is actually the name of the mountain on which it is located, meaning mountain in local Thai.
Visit the Doi Suthep Pui National Park.

Doi Pui, at 1685 meters above sea level, is the highest peak in Doi Suthep Pui National Park. It is famous for its beautiful waterfalls easily accessible from the main road. But one of Doi Pui's most popular attractions is the Hmong Tribal Village located less than five kilometers from the famous Wat Phra That Doi Suthep. A visit to this village is an observation of the privacy of tribal villagers.
Visit of the Doi Pui.

Visit a Karen village and discover the daily life of hill tribes.
Road to Mae Taeng.
Mountain bike ride in the cultures to join the lake of Mae Ngat (about 2 hours).
Kayak or long-tail boat on the lake to join the floating hotel. The kayak is a most athletic way to reach the hotel in about 1 hour.
Dinner
Night in a floating hotel with cold water and fan.
Extra charge of THB 800 per person at the hotel 'Le Cocotier' in Mae Taeng. The Cocotier Resort is a 3 stars hotel in Mae Taeng. Each room has air conditioning, free Wi-Fi internet access. fridge, coffee maker, smart TV, safe and hot water shower.
Or option night in a hotel with air conditioning.

Day 2
Chiang Mai, Chiang Rai
Discovery of Chiang Rai and night market
Meals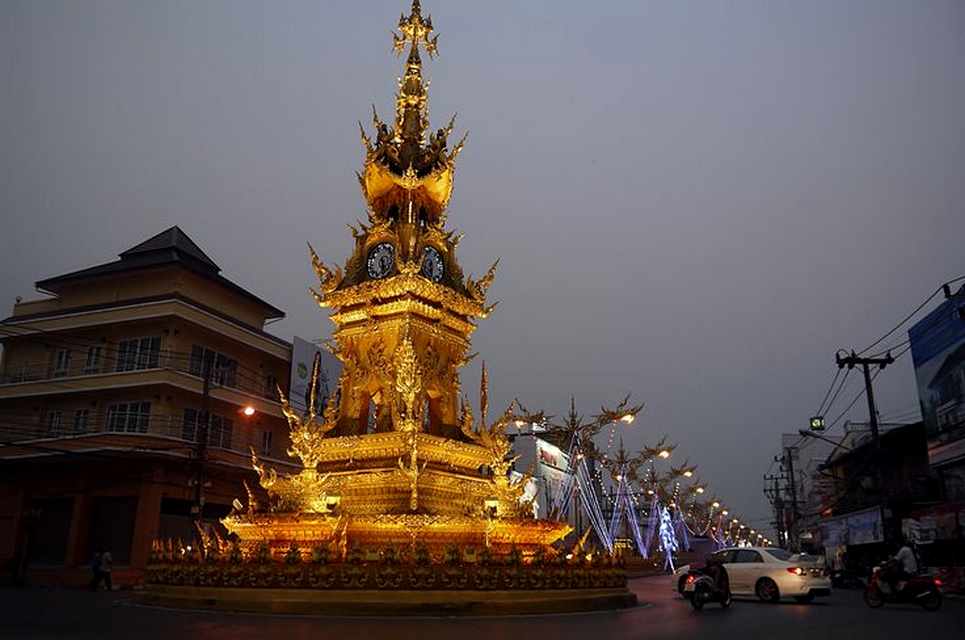 Breakfast.
Road to Chiang Rai.
Wiang Pa Pao is the southwestern most district of Chiang Rai Province, northern Thailand. In 1905 the district Wiang Pa Pao was merged with Mueang Phong and renamed to Mae Suai, while the central area of the old Mueang kept the name as the minor district Wiang Pa Pao. In 1907 it was upgraded to a full district.
Coffee break at Wiang Pa Pao's hot spring, you can cook eggs in these waters .

Lunch.
Afternoon at the Elephant Valley Sanctuary.
Dinner
The Clock Tower in Chiang Rai is at the intersection of two streets on a roundabout. It is very decorated, all gilded, with a clock at the top. In the evening it offers a sound and light show on Thai background music.
Visit the Chiang Rai Clock.

The Chiang Rai Night Bazaar is a vibrant market that brings Chiang Rai to life. It is similar to Chiang Mai's night market. The Night Bazaar is held nightly between 6pm and midnight and sells a huge range of hand crafted items, clothing as well as authentic thai food.
Visit of the night market.

Night at Gaetan in a private bungalow with air conditioning.
Day 3
Chiang Mai
Meeting with the Akhas, relaxation and spirituality
Meals

Price by person, minimum of 2 adults
Per person 15 500 THB
Special prices for children under 1,20 m 7750 THB
For more than 4 persons Nous consulter
Services of an English speaking guide.

Entrances to the activities mentioned in the program.

Transport during the tour.

Meals.

Water during the tour. Water, coffee and tea during meals.

Accommodation.

Insurance.

Booking and payment fees by Paypal
French speaking translator and accompanist .

Optional activities.

Tips and gratuities.

And as a rule everything that is not mentioned in the previous paragraph.
What to bring
Camera, sunglasses, hat, sun lotion.
Your personal medications.Please contact us to check availability or for any other questions.

CM-CR3